Venue and Hotel
Lexington, KY
Lexington, Kentucky, known as "the horse capital of the world," is the second largest city in Kentucky and is home to the flagship university of the state, the University of Kentucky. In the Bluegrass Region, where Lexington is located, you will find some of the most beautiful landscapes and some of the most interesting sites. From bourbon distilleries to wineries, from horse farms to city lights, Lexington has a lot to offer its visitors. Information about the town can be found at www.visitlex.com and www.lexingtonky.gov.
The Don and Cathy Jacobs Science Building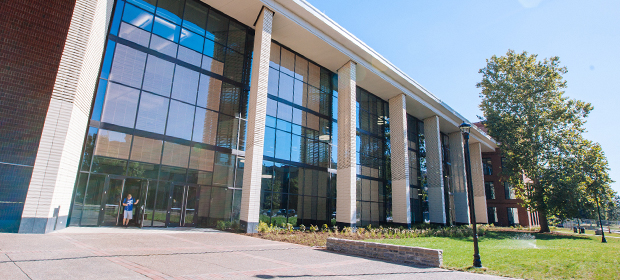 The conference will be held in the new Don and Cathy Jacobs Science Building (see map) at the University of Kentucky.
Hotel (Special Conference Rate)

Participants will be offered accommodation at the Downtown Hilton, Lexington, KY at a special conference rate. A block of rooms have been reserved for March 9, 2017 - March 12, 2017.
You must book by February 16th to reserve a room. Special rates will be available until February 16th or until the group block is sold out, whichever comes first.
Hilton Lexington/Downtown (view map)
369 West Vine Street
Lexington, Kentucky 40507
USA
Tel: +1-859-231-9000
Fax: +1-859-281-3737